If you have a crush on the Napa Valley – pun intended – then you need to head to Northern California's wonderful Wine Country this harvest season. Harvest season is generally from August to October when Napa Valley springs to life, with vineyard workers picking ripe grapes and rushing them to the fermenters.
Napa Valley buzzes with the smell, taste, and sight of the various activities at vineyards throughout the wonderful communities in Napa Valley. The busiest time of the year is celebrated with art festivals, parties, dinners, and unique experiences such as visitors getting into vats and stomping grapes to produce juice used in the winemaking process.
Napa Valley
isn't just a great place to visit. It's one of the most pleasant places to live in California, with small communities set in scenic, rolling hills. The historic city of Napa is the Napa County seat and the jumping-off point for the wonderful valley that stretches to the north. Napa is approximately an hour north of San Francisco and has a population of approximately 80,000.
If you've decided to get in on this new gold rush, you'll have the most success if you hire a talented Napa real estate agent, like
Jan Attard
, to assist at every step of the process. A great agent with years of experience in the market will have a winning strategy for locating ideal homes and then submitting a winning offer. There might be some hiccups and stress along the way, so select an agent who is trustworthy and has great communications skills.
Once you've moved into your prized real estate, it's time to begin planning an exciting itinerary for the harvest season. As many wineries and other businesses emerge from disruptions caused by the pandemic, be sure to check to make sure that these varied events are back on the schedule for 2022 and double-check all details. Some events provide a once-in-a-lifetime experience.
Grape stomps

The best way for people who have just bought houses for sale in Napa to get a firsthand – firstfoot? – experience during harvest season is to sign up for one of the grape stomps that are offered at various vineyards up and down the Napa Valley. Grape stomping, or grape treading, is when grapes are repeatedly stomped in vats by barefoot participants. It's a nod to the early days of winemaking before mechanized methods came into use.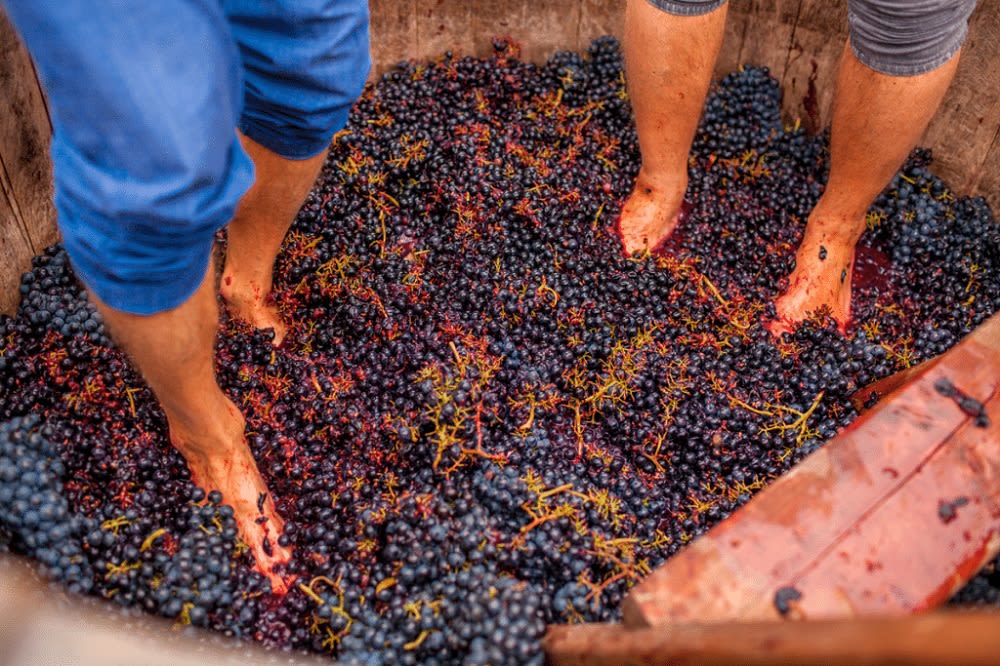 Some of the most popular grape stomps are held at
Castello di Amorosa
in Calistoga, Grgich Hills in Rutherford,
Conn Creek Winery
in St. Helena, and
Paraduxx
in Napa. At
Grgich Hills
, visitors can create a personal keepsake when they stamp their juice-soaked feet on a souvenir T-shirt.
Hands-on winemaking
If stomping grapes isn't your thing, you can still get hands-on winemaking experience at several wineries in Napa Valley. Several wineries offer the chance to work with their winemakers as they pick and then crush grapes to begin the fermentation process. Participants can sample the bounty of previous harvests and then enjoy a meal at the vineyard, making this a perfect activity for people who have just bought houses for sale in Napa. These include the Day in the Life experience at
Round Pond Estate
in Rutherford and
Trefethen Family Vineyards
'
Harvest Bootcamp
.
Balloon rides
Hot air balloon rides are a popular year-round activity in the Napa Valley, and they're even more special during harvest season. Floating over the vineyards in a basket slung under a colorful balloon on a crisp autumn morning will awaken the senses and provide a memory that will last a lifetime. New residents of St. Helena real estate will be able to see workers in the vineyards below, as well as enjoy the overall beauty of the Napa Valley that unfolds below you. Rides depart from Yountville and can last up to an hour. One of the top companies is
Napa Valley Aloft
.
Dinners and parties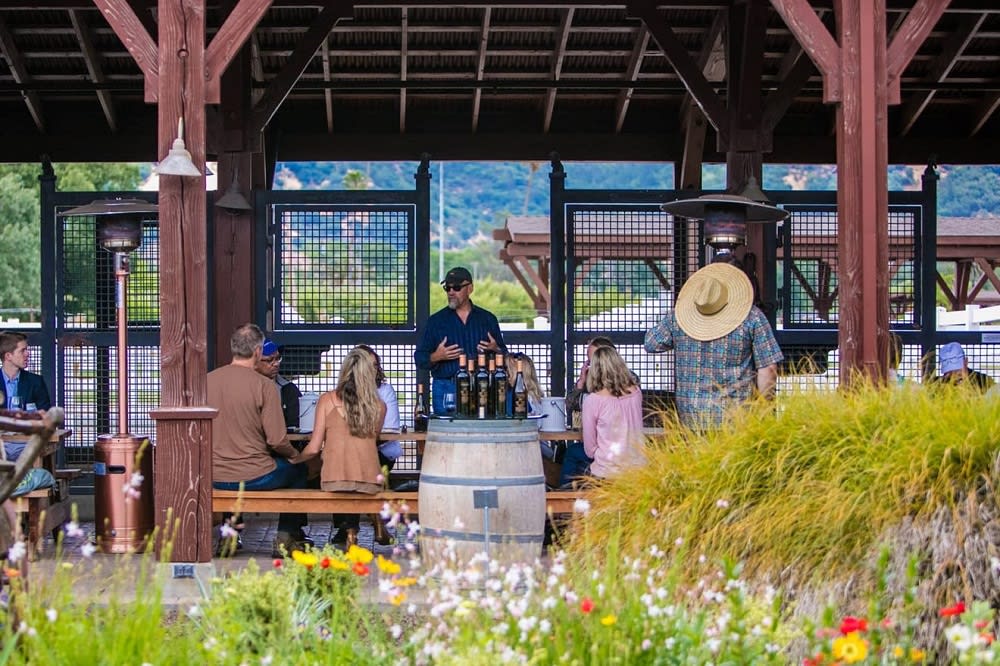 Tamber Bey Vineyards, Photo courtesy of Napa Valley
There are several dinners, balls, and parties scheduled throughout the harvest season, guaranteeing a full calendar for residents of St. Helena vineyard estates who like to celebrate the grape in style. One of the most eagerly anticipated events is the
Tamber Bey Vineyards
Fall Release Party in Calistoga, which includes wine, food, and music. Another longstanding event is the exquisite
V. Sattui Winery
Harvest Ball in St. Helena, which includes a multi-course dinner and wines, live music, and an after-party in the barrel cellar that includes dancing and dessert. Other big celebrations include the
Sequoia Grove Winery
Lobster Feed and Harvest Party in Napa and
Inglenook Harvest Party
at its historic chateau in Rutherford.
Winery tours

There are more than 400 wineries spread throughout the valley, giving visitors – as well as residents of Napa real estate – an incredible range of options for tours and tastings. There are tours in chauffeur-driven cars, as well as aboard open-air wine trolleys that include lunch.
Napa Valley Wine Train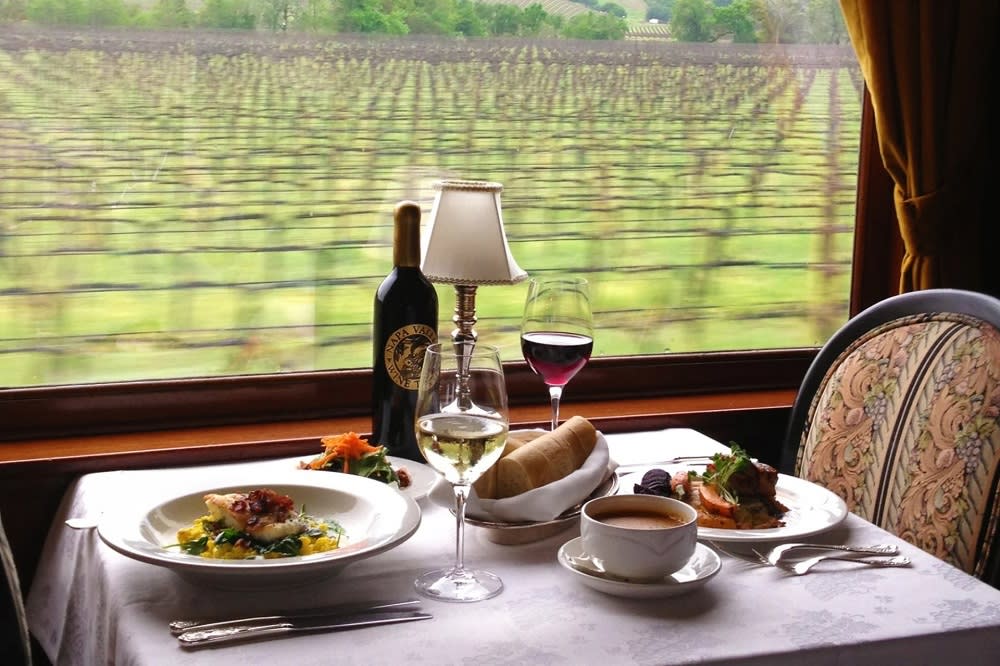 The Napa Valley Wine Train
rides the rails year-round, but people who have just purchased condos for sale in Napa will enjoy it during the hustle and bustle of the harvest season. The elegant, historic Wine Train leaves from Napa on a pleasant three-hour round-trip excursion to St. Helena and back. Travelers enjoy the finest California cuisine, and wine as the train makes its way past dozens of wineries set in the majestic splendor of the Napa Valley. There are several packages and tours available, including some that stop at selected wineries.
Looking for homes for sale in Napa?