While St. Helena boasts a desirable location in the rolling hills of Napa Valley — the heart of California's Wine Country — there's more to this picturesque, historic town than just great vino (although its high concentration of award-winning wineries may be reason enough to purchase a home for sale in St. Helena!).


For instance, St. Helena has a wonderful cultural scene that befits a community of its affluence and stature. Peppered along bustling Main Street, the town's main thoroughfare, esteemed art galleries invite passersby to pop in for a peek at artwork by emerging and established artists. Read on to learn more about the must-visit galleries of St. Helena's art scene.
The Christopher Hill Gallery

1235 Main Street
The Christopher Hill Gallery
might be small, but it packs a big wallop in a second-floor location in Old St. Helena. It has been curating contemporary art pieces for nearly two decades, focusing on two- and three-dimensional pieces from a wide range of artists. Christopher Hill exhibits pieces from regional and national artists to give exposure to as wide a range of artists as possible. The gallery has hosted many exhibitions, often choosing to display the works of rising stars in the art world. An important role at the Christopher Hill Gallery is to help new and existing private and corporate collectors find suitable pieces to add to their collections.
Caldwell Snyder Gallery

1328 Main Street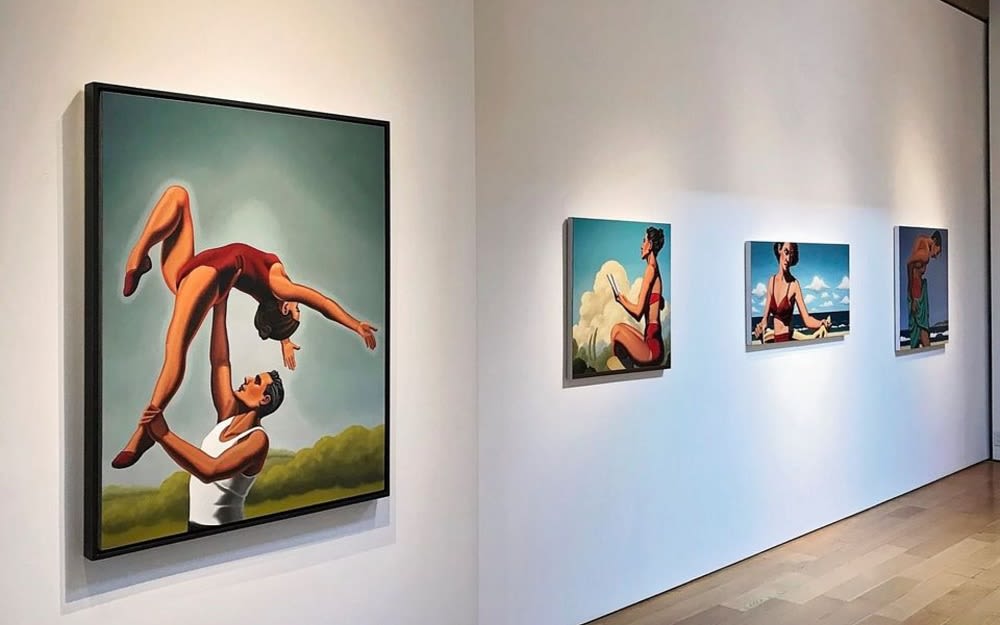 Photo Courtesy of Caldwell Snyder Gallery
The renowned
Caldwell Snyder Gallery
, which was founded in San Francisco in 1983, has two satellite galleries, including one in downtown St. Helena in the Star Building, which is listed in the National Register of Historic Places. The Caldwell Snyder Gallery is the place for owners of St. Helena real estate to view the finest in contemporary art. The gallery stages exhibitions of art and also works with private investors interested in beginning or adding to their collections.
Overall, the gallery has a roster of more than 50 artists from the United States and around the world. It has staged more than 500 exhibitions and taken part in numerous art fairs. It has developed strong relationships with both artists and collectors, two groups that are the lifeblood of the industry. The gallery strives to discover new and distinctive art that carries significant messages in today's world.
MEUSE St. Helena

1331 Main Street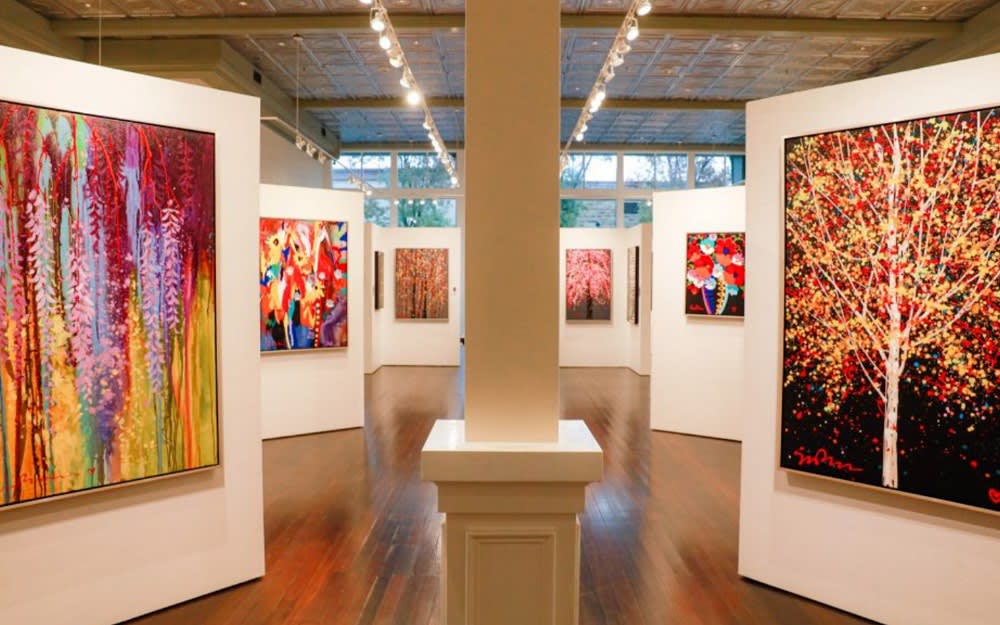 Photo Courtesy of St. Helena
Visitors to the
MEUSE St. Helena
should be prepared to be dazzled by this colorful space in the heart of historic downtown St. Helena. This newly renovated space holds the largest selection of works by contemporary artist Simon Bull, an Englishman who now lives in Northern California. People who have bought homes for sale in St. Helena can relate to Bull's artworks because they offer his vivid interpretations of the natural world. His works have been described as having playful quirks and twists that delight visitors of this awesome space.
Bull has an extensive resume that includes a position as the official artist of the late boxing legend Muhammad Ali. He also served as the official artist for the 2019 National Cherry Blossom Festival in Washington D.C. and the official artist for the 2002 Winter Olympics in Salt Lake City.
ÆRENA Galleries & Gardens
1354 Main Street
ÆRENA Galleries & Gardens
is a well-rounded gallery that displays the very best in contemporary paintings, sculpture, and other visual works by internationally known artists who aren't afraid to take a chance with their work. The name harkens to Teddy Roosevelt's famous "Man in the Arena" speech, in which he lauds not the critics, but the man in the arena "who at the best knows in the end the triumph of high achievement, and who at the worst, if he fails, at least fails while daring greatly." That certainly fits the description of the artists whose works are showcased in this space. The gallery is also home to collections of furnishings and other objects dating back to the 18th century.
Arader Galleries

1380 Main Street #103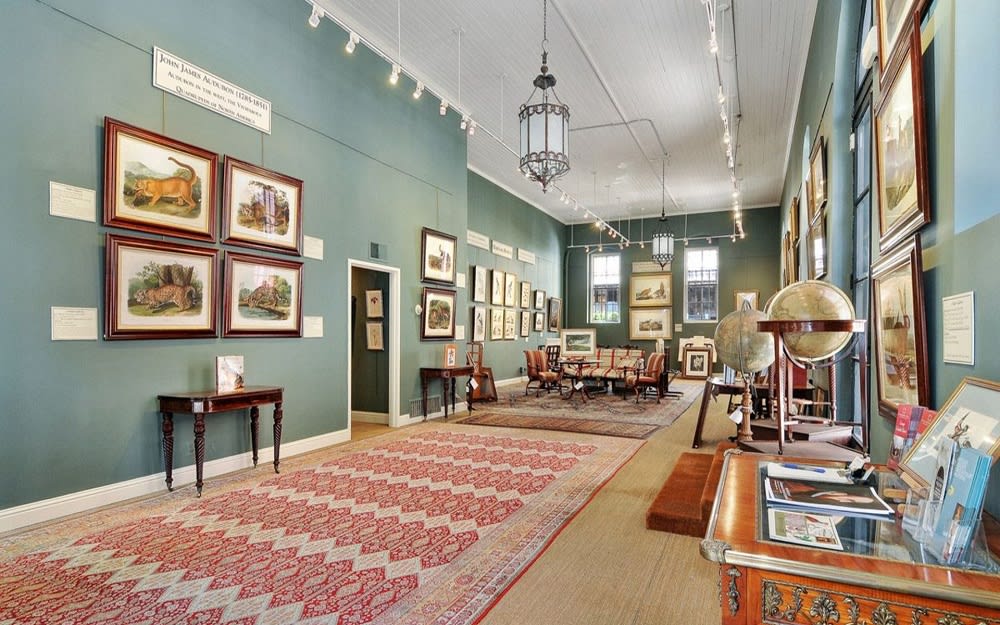 Photo Courtesy of Facebook
People who have recently purchased homes for sale in St. Helena and love the world of antiques and history will be in their element when they visit
Arader Galleries
. This gallery has one of the largest privately held collections of natural history artwork in the world. This collection includes rare atlases, maps, and other objects relating to Americana and was started by W. Graham Arader III when he was attending Yale University. Fine artworks are available for sale.
Nimbus Arts

649 Main Street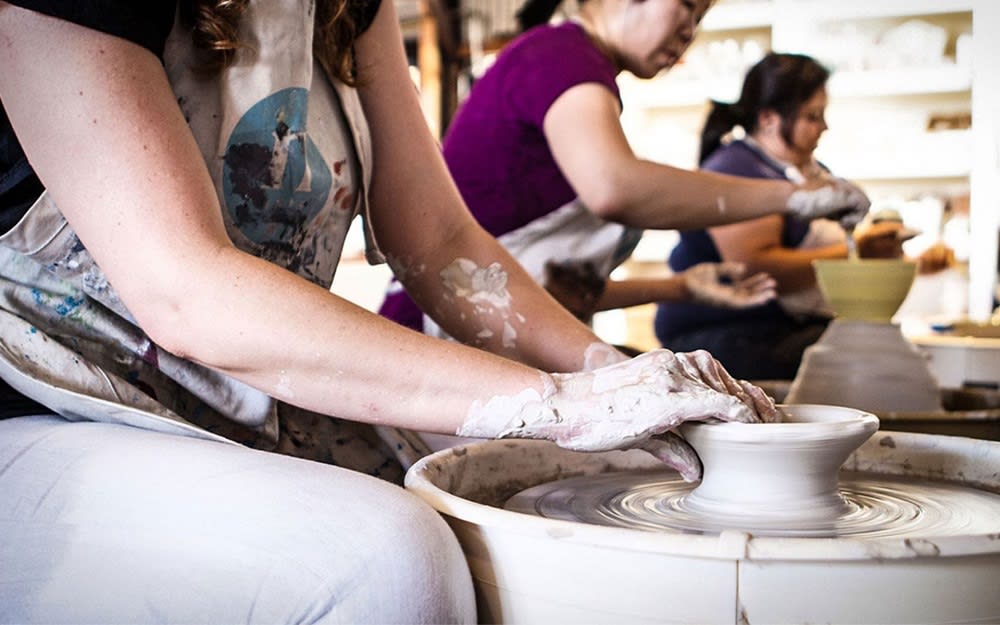 Photo courtesy of Nimbus Arts
Nimbus Arts
is a wonderful non-profit that gives Napa Valley residents hands-on access to art. It offers a wide range of classes, lectures, camps, open studios, and an
online gallery
of shoppable artwork by the organization's teaching artists. (s. This organization is also the organizer of
Nimbash
, an annual celebration of the arts and artists of Napa Valley. Held every spring, the much-anticipated event invites community members to partake in art-centric activities while enjoying food and refreshments from local purveyors. Live music, a fashion show, and a live auction are also on the docket.
Find Your Dream Home in St. Helena
If you've visited St. Helena before on a Wine Country vacation and know what a great place it is, maybe it's time to purchase St. Helena real estate. Homes in this five-square-mile town can serve as primary residences or vacation retreats for escaping the grind of the big city for weekends, holidays, and relaxing during summer vacations. You can even rent out the home while you're not using it to help offset the cost of the mortgage and other expenses..
The market for houses for sale in St. Helena remains extremely strong. Due to the high demand of St. Helena homes for sale and the limited inventory available, you'll need the expertise of a seasoned real estate agent to help you stay competitive in this seller's market. If now is the right time for you to begin exploring homes for sale in St. Helena, let
Jan Attard
help you find your dream home in wonderful Wine Country.